Chip Neville, MFA - Artist/Musician

Chip Neville
I am a digital media professional and academic with a rich and diverse creative practice. I am classically trained in both the visual arts and music. I have been teaching graphic design and digital audio at the college level for almost twenty years, and have a 35 year professional career in the graphic design industry. My personal work is both visual, and auditory creative medium, in support of my diverse interests. I have a well established record of success in these areas.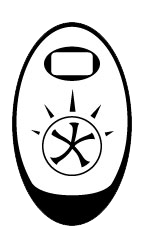 Biography
Chip Neville is a new media artist working both traditional and electronic mediums including, music, animation, video, installation, and performance. His work covers a diverse set of topics ranging from humor to politics with an emphasis on local environmental issues.
Chip has worked for over 30 years as an Art Director, illustrator and graphic designer producing work for both public and private employers. Most notably he was art Director, and primary illustrator for more than twenty internationally published, award winning children's books.

As an traditional, and new media artist Chip has worked with local art organizations such as the Salvador Dali Museum, The Tampa Museum of Art, and the Emit Series. He has exhibited work at film festivals and galleries locally, and across the country showing experimental video, photography, animation, and video installation combined with performance.
Chip has written and performed music with the Tampa Artist and Writer's Group, Tampa Bay Composer's forum, performed as a guitarist and singer in musical ensembles, and toured with the Florida Orchestra. He has also worked teaching guitar and music lessons privately and through the USF Community Music Division.

While active in the local music and arts community, Chip Neville has most recently been working as a college instructor. He specializes in animation, digital audio, video production, visual theory, and new media. He is currently teaching at St. Petersburg College. Previously he worked for the Art Institute of Tampa, and instructed in various capacities on the faculties of the International Academy of Design and Technology (Tampa), University of South Florida, and the University of Tampa.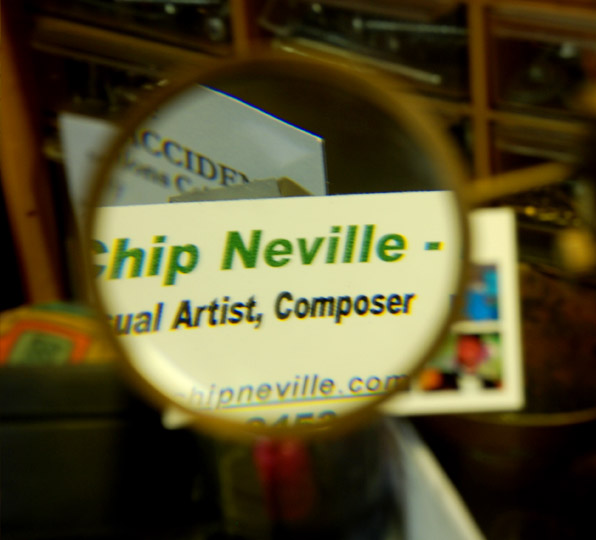 Artist's Statement
 The title bar of my web page says "Artist/Musician." Truly this is the only way to describe my creative practice unless perhaps you were to add "traditional/digital." That indeed would lay a better foundation for discussing my work. My career has spanned the transition from analog systems to convergent digital technology. To prosper as I did during this change I had to excel in both traditional "hand skills" (pencil drawing, instrument performance) and analog electronics, and "virtual skills" (vector illustration, sampling multitrack) for digital technology.
The themes in my work tend mostly towards cultural critique, and advocacy for environmental issues through humor and allegory. I frequently synthesize my surroundings into reflections or commentary on my experiences. Contrarily work in life drawings is quite objective and void of excess technique or commentary.
To break it down further, visually I am very fond of figure ground reversal, hidden imagery and optical effects. I tend towards abstraction with strong color and rich textures. I employ a wide variety of medium ranging from metal and wood sculpture, to optics, electronics and mechanical details. I may use acrylic paint, block printing, pen and ink, and pencil, or Adobe Illustrator, digital cameras, or Photoshop to create imagery.
Musically I work as both a performer and as a composer. As a performer I again work with abstraction, as is the intention of the electronic duo Dream Marina, or more objectively, working with the contemporary to classic rock cover band Echo Pulse. Currently my compositional pursuits are primarily as a "singer songwriter". I would explain that to mean, I create verbal stories which are to be sung and accompanied by parlor instruments. The reductive nature and potential for intimacy of the form is perhaps what I find the most compelling. The form also in no way limits the ability to expand the work to orchestral heights.
I find many things I do creatively are to achieve a balance, my use of digital technology for music and visual work is balanced by pursuing traditional methods such as observational drawing and playing classical guitar. I find balance in combining the visual of film with its audio, and the music album with its cover. Ultimately there is no separation between what I do musically, visually or sculpturally. Being so diverse in my interest has given me a unified view and approach to creativity in the arts. In my opinion, all of the arts (dance, music, sculpture, print, film, etc.), use the same language and have the same goal. That goal is to communicate more than a word, more than a look, an idea so sublime that only the arts can express it.